in his book By the power of the Spirit (Editorial Vida, 2023), Pastor Miguel Núñez develops a study of the fruit of the Spirit in a deep and clear way that challenges us to live in obedience to God (Gá 5:22-23).
Dwelling on each virtue of the fruit leads us deeper into the character of our Savior, while also exposing our need to surrender to His Spirit's work in our lives to be more like Him.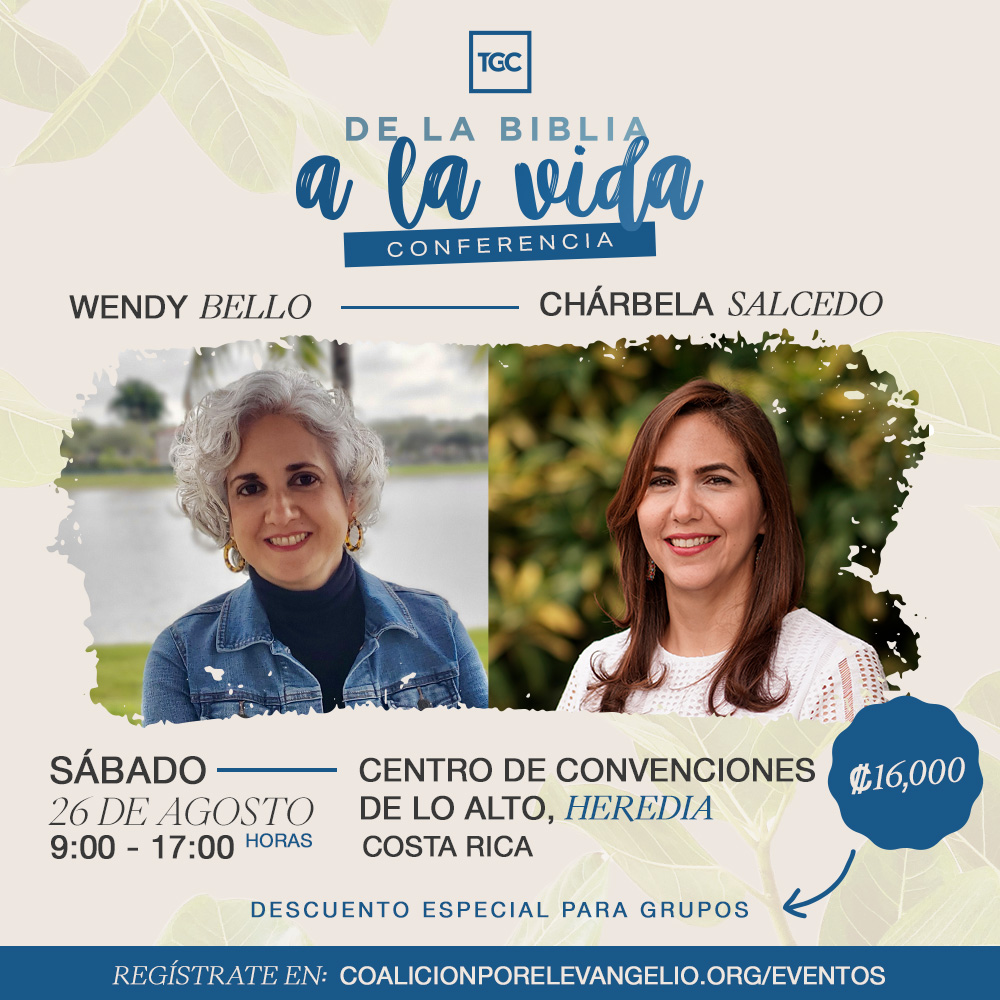 I share with you some uplifting phrases that stood out in my reading, classified by each virtue that makes up the fruit of the Spirit.
---
Love
God loves us unconditionally because agape love comes more from the character of the one who loves than from the condition of the loved one (p. 41).
Love is the internal desire to give the best of ourselves for the best good of the other regardless of the experiences or circumstances that we have to live (p. 50).
Love is the evidence of the work of the Spirit in us and the evidence that we have understood the cross (p. 50).
Joy
In the midst of sadness, we can have a deep sense of God's presence accompanied by an assurance that God is working for His glory (p. 72).
The joy of the Spirit is a gift from God produced by His Spirit when we cultivate a close relationship with Him that leads us to be satisfied in all circumstances (p. 74).
Peace
The peace of the Spirit is the result of an intimate relationship with God that brings a state of interior stillness, even in convulsive circumstances such as the world today (p. 89).
Enjoying the peace of God is a gift that comes from above when we decide to stay connected with God, not in word, but in deed (p. 103).
God's peace is not the absence of problems, but the result of a sense of God's presence in us (p. 103).
Patience
The way in which the child of God faces suffering is important because suffering patiently testifies to our trust in God's providence (p. 121).
Our patience in the midst of tribulation speaks of our having a trustworthy God (p. 121).
kindness and goodness
Kindness as a fruit of the Spirit corrects irritable temperament, sweetens hurtful words loaded with anger and eliminates offensive and demeaning words (p. 135).
The recognition of God's goodness towards us leads us to live with gratitude towards God and that gratitude moves us to want to do good to others (p. 138).
God's infinite mercy towards our lives demands that we be kind to others, including our enemies because that is what we were before we came to Christ: enemies of God (p. 147).
faith or fidelity
Fidelity is the axis on which our relationship with God revolves. God is faithful to his covenant people and expects a corresponding faithfulness from us (p. 158).
A Christian characterized by fidelity is a person who is firm or stable in his obedience to God and is a person who is loyal to others (p. 158).
Fidelity for us is a duty; It is an expected and logical response when we consider how faithful God has been with us (p. 158).
Meekness
A meek Christian is a believer who has all his emotions, all his impulses, and all his instincts under control (p. 177).
Meekness refuses to bring out its artillery when under attack because it understands that its primary job is not to defend itself, but to reflect Christ (p. 182).
Own domain
Self-control is the ability to control our thoughts, emotions and actions having been empowered by the Holy Spirit to please God in all areas of daily life (p. 196).
The absence of a godly life in a believer speaks of the weakness of his self-control and how much that believer has been feeding the flesh (p. 200).
---
If you want to know more about this book, you can read this excerpt: When meekness is not an option, but an obligation. You can also read this reflection based on my reading: 3 Ways the Fruit of the Spirit Points Us to Christ.